Tuition
The Lippman School strives to provide a quality, affordable education to every student. At Lippman we are conscious of the costs of a private education and are pleased that so many families see the value in a Lippman education for their children. At Lippman we try to keep the tuition at a level that families can afford. Financial Aid is available.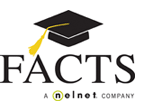 The Lippman School uses the FACTS Tuition Management Program to handle our payment plans. If you pay your tuition through FACTS Tuition Management, you can check on the status of your account, the schedule of payments still to be made, a listing of those payments already made, and a complete listing of all activity through your account.
Click the following link to set-up or review your account: https://online.factsmgt.com/signin/3X5RD
If you would like more information about the company, feel free to visit their Web site at www.factsmgt.com. FACTS Tuition Management works with nearly 5,000 educational institutions and over a million families each year, helping them achieve their goals. They have been in business since 1986 and specialize in working with schools like ours.