The Lippman School's ongoing cultural exchange program with the Northern Cheyenne Nation in Montana continued last week with unique and interesting educational opportunities not only for our students, but for the entire Akron area community.
Our week began with a meet and greet in the school atrium, where Lippman students and teachers spent some time getting to know Northern Cheyenne students, teachers, and chaperons.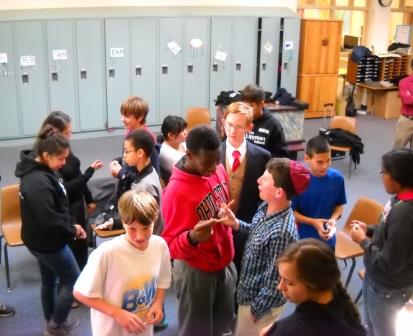 On Tuesday, we learned about Akron history from a whole new perspective, by meeting potter and sculptor Peter Jones, near one of the huge bronze sculptures he created to mark the Portage Path in Akron. It was the first time he visited Akron since the sculpture was dedicated back in 2001.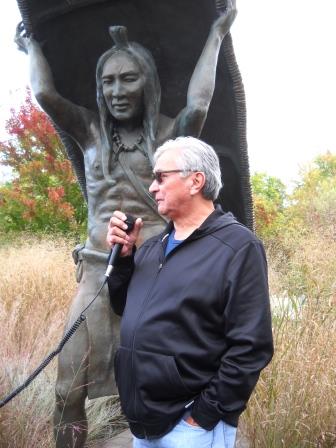 Jones, who is a member of the Onondaga tribe, also conducted sculpture workshops for our students, and made a presentation about his art at our "Evening of Native American Arts".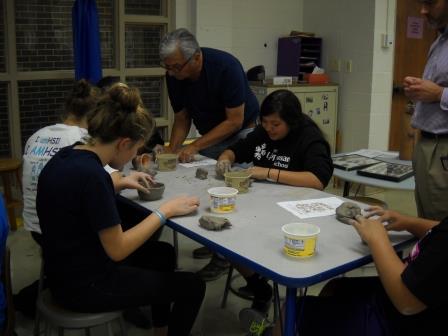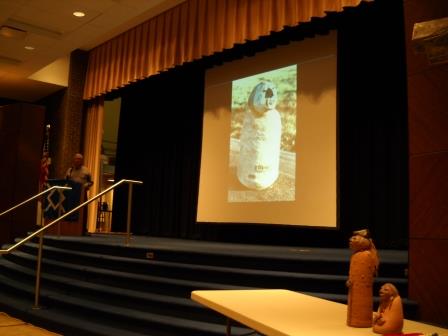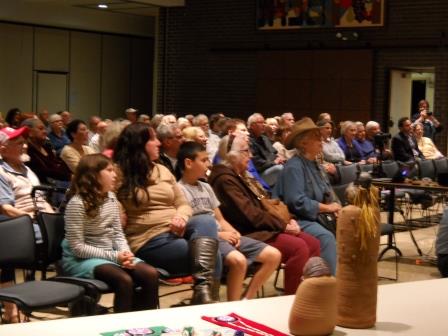 The event also included presentations on Northern Cheyenne ceremonial clothing and bead art.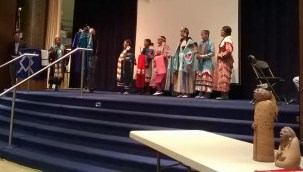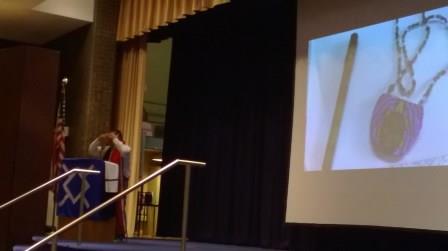 On Thursday, our students learned how the Northern Cheyenne lived hundreds of years ago, when they were nomads hunting buffalo on the great plains. Adult chaperons cut down trees, and then showed students how to remove the bark. On Friday, we built the tipi on our campus.Many thanks to Lippman School teacher, Alisa Reinbolt, who donated the 18 maple trees we used to make the tipi poles.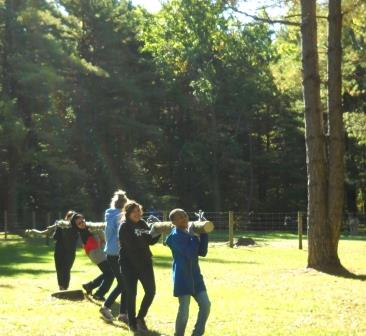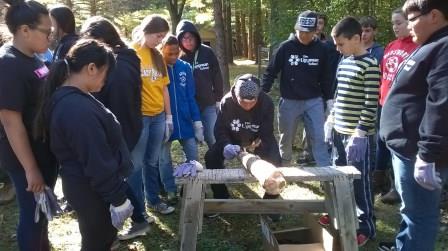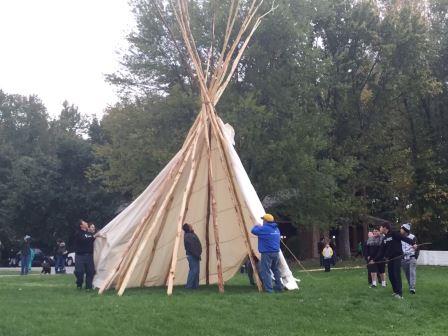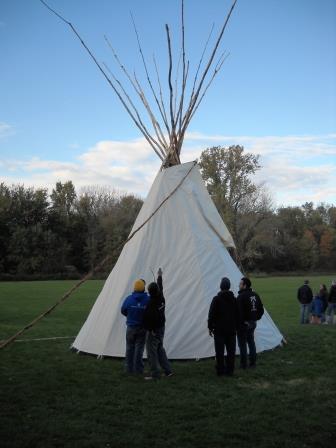 Our students also learned about each others' culture and traditions by making traditional Jewish challah, and Northern Cheyenne fry bread.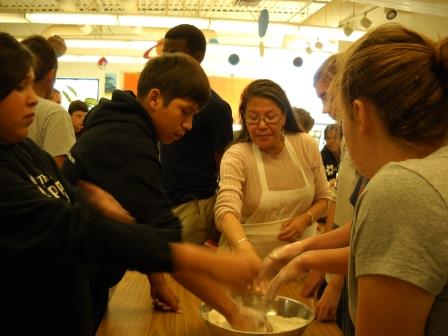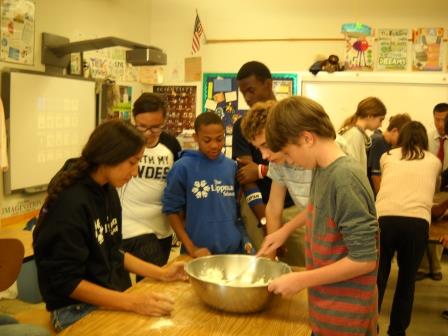 Capping off the week, was our community bonfire and drum circle at Firestone Metro Park in Akron. We had a really nice turnout, despite the unusually cold weather. Northern Cheyenne dancers in traditional dress demonstrated ceremonial dance steps, and community members were invited to join in during what they called "inter-tribal" dancing around the fire.